Unleash the power of your business process data with SAP Signavio and Altivate
Altivate empowers businesses with SAP Signavio Business Process Transformation Suite. With a cloud-based process management platform, SAP Signavio will help you understand, improve, and transform your business processes – fast and at scale.
The platform helps enterprises gather more power and insights from their business processes.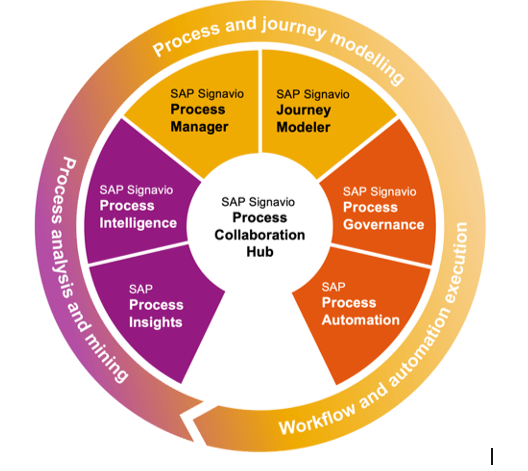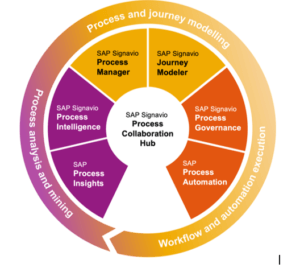 Organisations usually face complicated challenges during their transformation journey; Altivate and SAP Signavio process management can help:
Support confident decision-making

Boost organisational buy-in

Provide needed expertise

Solve lack of people focus and provide technology-driven solutions.
Discover how Process Management works
How can SAP Signavio help in migrating to S/4HANA and S/4HANA Cloud?
The Process Transformation support running large-scale IT transformations like RISE with SAP, S/4HANA and S/4HANA Cloud.
Transparency
SAP Signavio provides one source for recording and maintaining processes leading to decreased operational ambiguity and guidance for a common understanding. 
Process Excellence
Process Management defines processes and process performance management. It ensures detecting and eliminating inefficiencies that reduce costs and boost efficiency.
Process compliance 
The platform considers standard processes, conventions, and regulations, enabling faster identification of non-compliant processes.
Agility
SAP Signavio helps processes to become more responsive to the changes.
Empowering the transformation of intelligent enterprises
SAP Signavio Starter Pack for New Implementation's Process Excellence
If you are new to SAP, no problem at all! It provides a proven starter pack methodology to help organisations migrate to SAP and achieve process transformation and excellence. The starter pack consists of the following pillars:
Fit-to-Standard:

comparing your current processes against SAP-proven best practices in your industry. Therefore you will be able to get a better understanding of the differences. 

Model Future Processes:

in this stage, we start mapping out the changes necessary for your processes in the future according to SAP best practices in collaboration with your team.

Transparency:

SAP Signavio establishes a single-source-of-truth of all processes to establish transparency and guarantee the commitment of all stakeholders 

Process Monitoring:

after the implementation process is complete, automated process monitoring is initiated to opportunities for improvement constantly.